Thank you for allowing me to introduce you to Keene Beauty Academy, located in the beautiful city of Keene, New Hampshire. We are a post secondary Cosmetology & Esthetics school, and have been serving New Hampshire, Vermont and Massachusetts since 1964. Thousands of successful stylists have begun their career at KBA, and we have proudly served the area with a full selection of hair, skin, and nail services. Keene has a population of around 26,000 people and is home to 5 very active colleges. The college students and long-term residents of Keene give us a wide age group of clients to work with providing clinic services. It is a pleasure and a privilege to be a part of the great community of Keene.
As a student at KBA, you will receive current best practice, relevant, up to date skills and information in a fun and friendly atmosphere. We take great pride in the high level of educated and experienced instructors as well as a very low student to instructor ratio. This allows us to provide the best possible attention to your success in the industry. Small class sizes provide a positive classroom experience for a variety of learning styles.  Our clean well maintained campus includes a designated spa-like Esthetics clinic and a spacious and open, upbeat Cosmetology clinic. Five large classrooms and ample room to serve clients is available in our 9,000 sq ft space.  Services performed by students on clients are always closely supervised by licensed instructors.
Our courses require hard work, dedication and practice. The rewards are only limited by your desire and motivation to reach your own personal goals. A diverse list of potential career choices can be found with a solid foundation in cosmetology or esthetics and are not limited to hands on client care.
We love what we do and enjoy supporting our students on their path to careers that are rewarding, lucrative, creative and always in high demand.  Our students are a way to preserve the craft we love so much and to pass on the necessary skills to succeed in this amazing industry. It is an honor to be considered as a way for you to reach your goals. We look forward to experiencing this journey with you.
All the best,
Jeanne Chappell
Owner/ Director
Keene Beauty Academy
Accreditation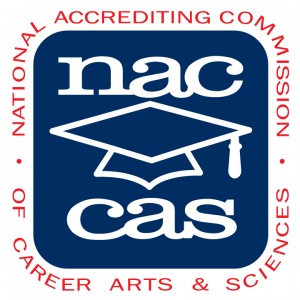 Keene Beauty Academy is accredited by the National Accrediting Commission of Career Arts & Sciences, 3015 Colvin St, Alexandria, VA 22314. Phone: (703) 600-7600. The Commission is recognized by the United States Department of Education as the National Accrediting Agency for Cosmetology and Esthetics Schools. The school is licensed by the NH State Board of Cosmetology, 121 South Fruit St, Concord,NH 03301. Phone: (603) 271-3608.